North Vancouver Mid-Rise Tower (updated with After photos)
The Remdal team worked hard this summer helping this North Vancouver / Lonsdale area strata complete their building exterior refresh and repair. The previous post showed many of the photos from early in the project. Here we showcase several significant before and after photos.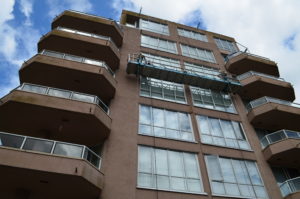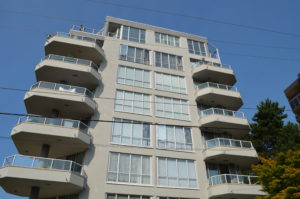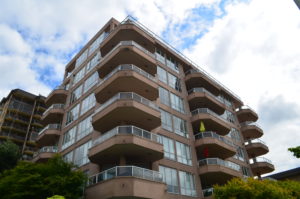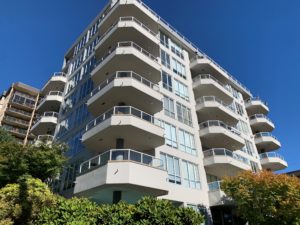 It's amazing how quickly the outside of a building can change. The owners can now enjoy their refreshed and repaired exterior completed by one of our longest serving Restoration crews. Great work by everyone involved: the strata owners & council; the property manager; the building engineering company; and of course, the on-site Remdal crew and project managers.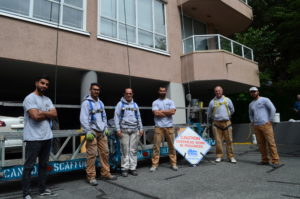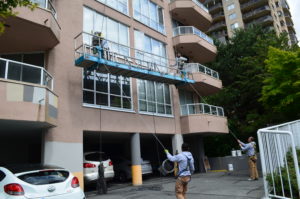 One of the other challenges faced by the strata council was balcony repair. The solution here was installing a raised tile system over top of the renewed balcony membrane. The water still finds its way off the balcony but the tiles provide a cleaner, higher end look for the owners.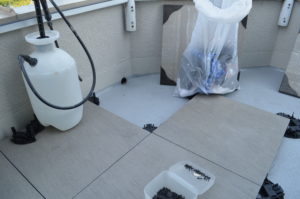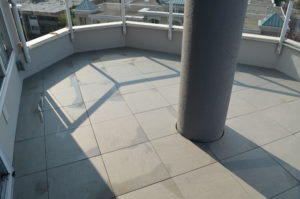 The council also provided owners with various colour schemes to choose from. You can see below how much more bright and clean the alley way entrance and ground level parking looks afterwards.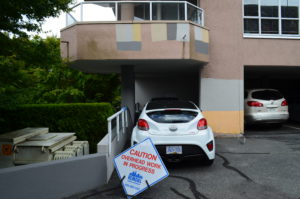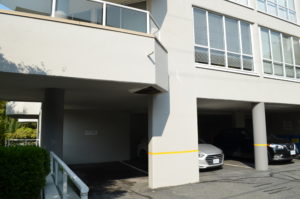 From July to October, this building underwent a dramatic transition rejuvenating and refreshing this property for many years to come.
The scope of work included:
Building envelope renewal
Stucco repairs
Swing stage access
If you have a building with similar needs, please contact us for a proposal, [email protected] or 604.882.5155.