In recent years, WorkSafeBC has raised public awareness about the dangers of working around asbestos. And for good reason: asbestos contamination can lead to serious illnesses. The effects of contamination don't show up right away, but when they do, they are severe.
Commercial building owners and managers need to be aware of this risk, for the safety of their residents, patrons, and contractors. Especially since asbestos was a common building materials ingredient throughout the 20th century, due to its ability to resist fire and heat. It can be found in a host of substrates, including roofing materials, flooring residue, and drywall.
The good news is that safe work procedures have been developed to deal with this risk. A properly trained hazardous materials abatement technician can address this concern, allowing necessary repairs to proceed without endangering any of the parties involved.
If you suspect that your building may be contaminated with asbestos, you should obtain a professional hazardous materials assessment. These reports can verify if hazardous materials are present and clarify the severity of potential contamination. This information will empower you to protect the health of anyone who visits, works, or lives in the building.
So, how do you know if your building is likely to contain asbestos?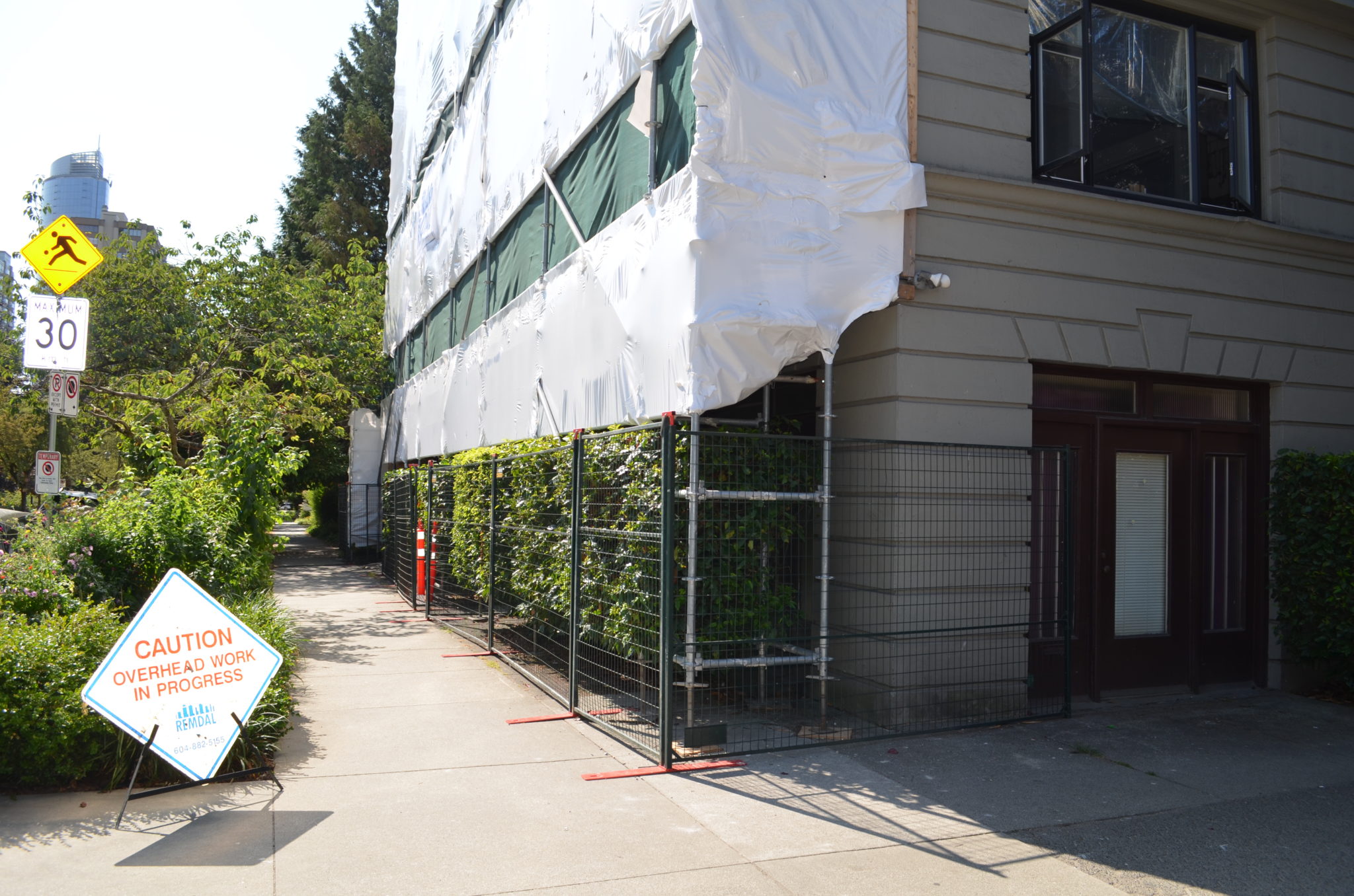 There are a few common warning signs:
Age
In British Columbia, asbestos could be found in building materials up until the early 1990s. If your building was constructed before 1990, then you'll need a hazardous materials assessment for any substrates that may be disturbed during renovation or demolition. The older your building, the more likely it is that you will run into asbestos and require abatement procedures.
Old Insulation
Because asbestos is a fire-resistant material, it was often used when producing insulation pipes and heating elements. So, if you have an older building that has this type of insulation, there's a good chance that asbestos will be present. You'll even find it in some wall insulation that was installed in the mid-20th century.
Texture and Stucco Compounds
Are your common hallway walls and ceilings textured? That texture compound is another common source of asbestos contamination. Likewise, exterior stucco cladding often had asbestos mixed in before it was applied. Both substrates must be tested before your contractor performs any repairs that might disturb them and release those toxic asbestos fibres.
Planning a Project?
Responsible contractors will request a copy of your hazardous materials assessment before they commence work. So, if you're considering a project that will disturb any of the substrates on your building, get ahead of the ball and obtain the necessary report. This way you and your contractors can have a clear scope of work from the start, avoiding expensive surprises and lengthy delays.
How can you prepare your building for asbestos removal?
First, identify where asbestos is present. A hazardous materials specialist can help you pinpoint which substrates contain asbestos, so you know precisely where the danger lies.
Once you've identified these areas of concern, you'll need to make sure they're carefully sealed off. Asbestos contamination occurs when asbestos fibres become airborne, so you need a controlled area to prevent that from spreading throughout your building.
Finally, you'll need to arrange for the safe disposal of any asbestos-containing materials. They can't just be dropped at any local dump or transfer station: they need to be carefully delivered to an appropriate and prepared facility for the safety of others.
Your trained hazardous materials abatement technicians should take care of these steps for you. But it's important that you are knowledgeable about these requirements and can confirm how your contractor is going to complete this work, both for your peace of mind and for the safety of anyone present at your building.
How can Remdal help you with asbestos?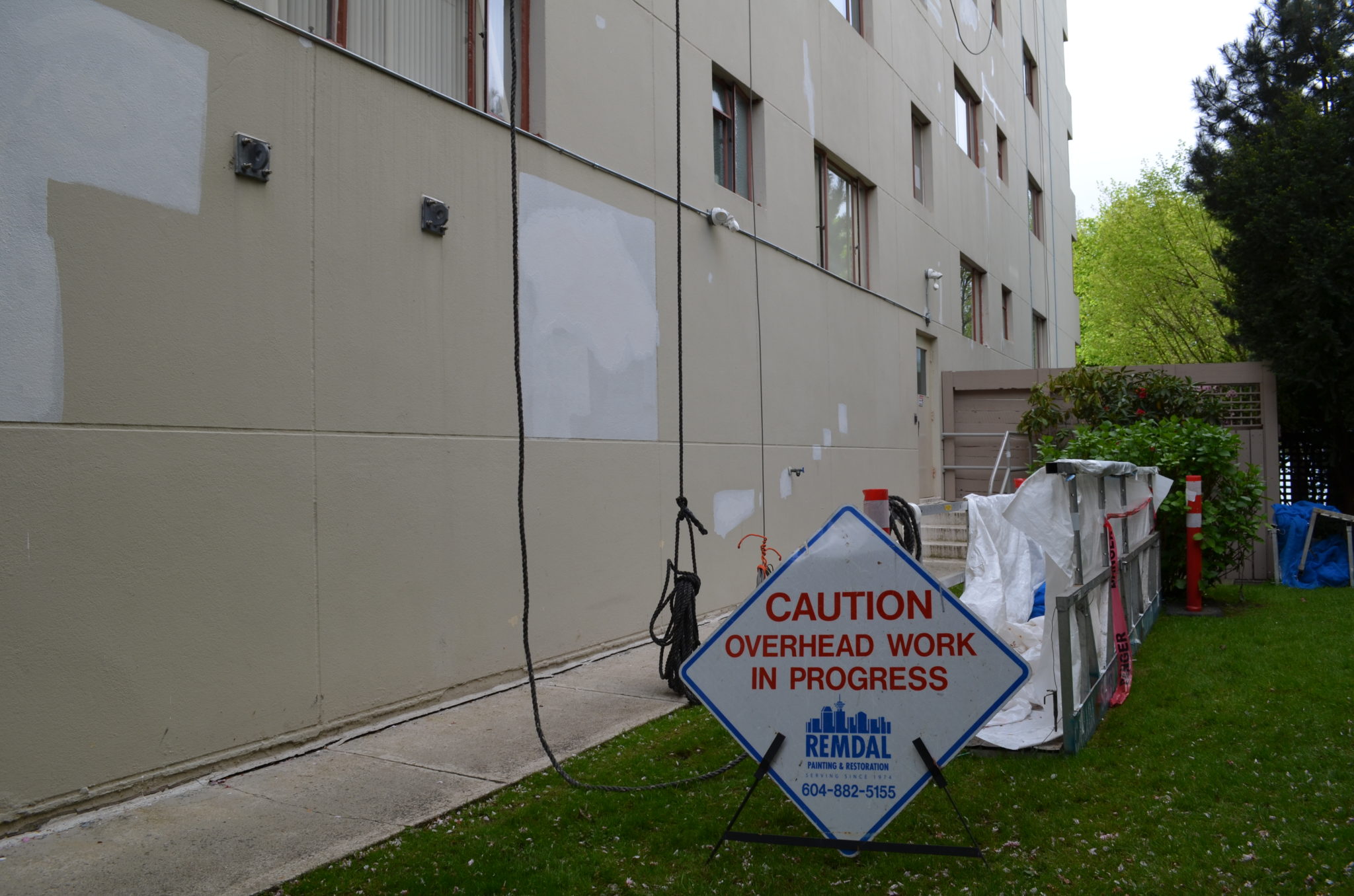 Remdal isn't just a painting company: we also offer professional asbestos abatement and asbestos removal services. We specialize in serving commercial buildings and managed properties, providing efficient workflows that prioritize the safety of you and your tenants.
We can assist you with:
For decades, strata council, property managers, renovators, and building owners have trusted Remdal's trained crews to repair and repaint their properties. As the need for hazardous materials abatement has grown, we've built a team of qualified technicians to help our clients keep their projects simple without sacrificing quality or safety.
We take great pride in delivering excellence and earning your trust. You can rest assured that we will safely and professionally take care of your hazardous materials abatement.