North Vancouver Mid-Rise Tower
The strata owners of this eight-floor, 1989 built condo building in Lower Lonsdale are undertaking an exterior repaint and colour change. Council provided owners with sample mock-ups of the colour options on the building so they could preview them before they made their final decision. You can see the modern greys that were selected already being applied to the higher areas on the left.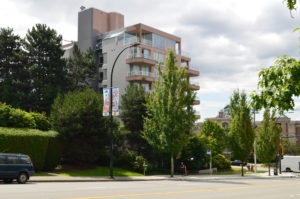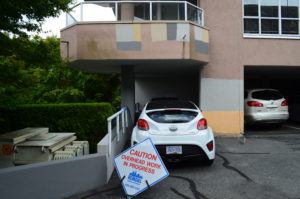 The Remdal team is carefully moving ahead with building cleaning and various concrete repairs using swing stages. COVID safety protocols continue to be a priority including twice daily temperature check and physical distancing.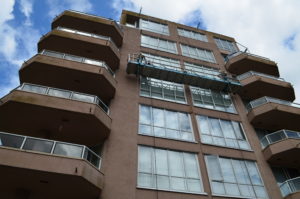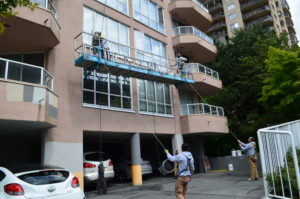 Over the summer, we will see the dramatic transition from pastels to a modern, grey scheme that will rejuvenate and refresh this property.
The scope of work includes:
Building envelope renewal
Stucco repairs
Swing stage access
Stay tuned for more photos of this building.
If you have a building with similar needs, please contact us for a proposal, [email protected] or 604.882.5155.