If you've discovered that some of your building materials contain asbestos and you need the services of an asbestos abatement company, you may feel worried and stuck.
Perhaps you've got a renovation planned or an emergency repair caused by a water leak. Whatever the case, your project suddenly got a whole lot more complicated.
As a building owner or manager, you know that you're responsible for protecting the health and safety of anyone who works and lives in your building.
The last thing you want to do is hire someone who doesn't know what they're doing and releases harmful asbestos fibres into the air.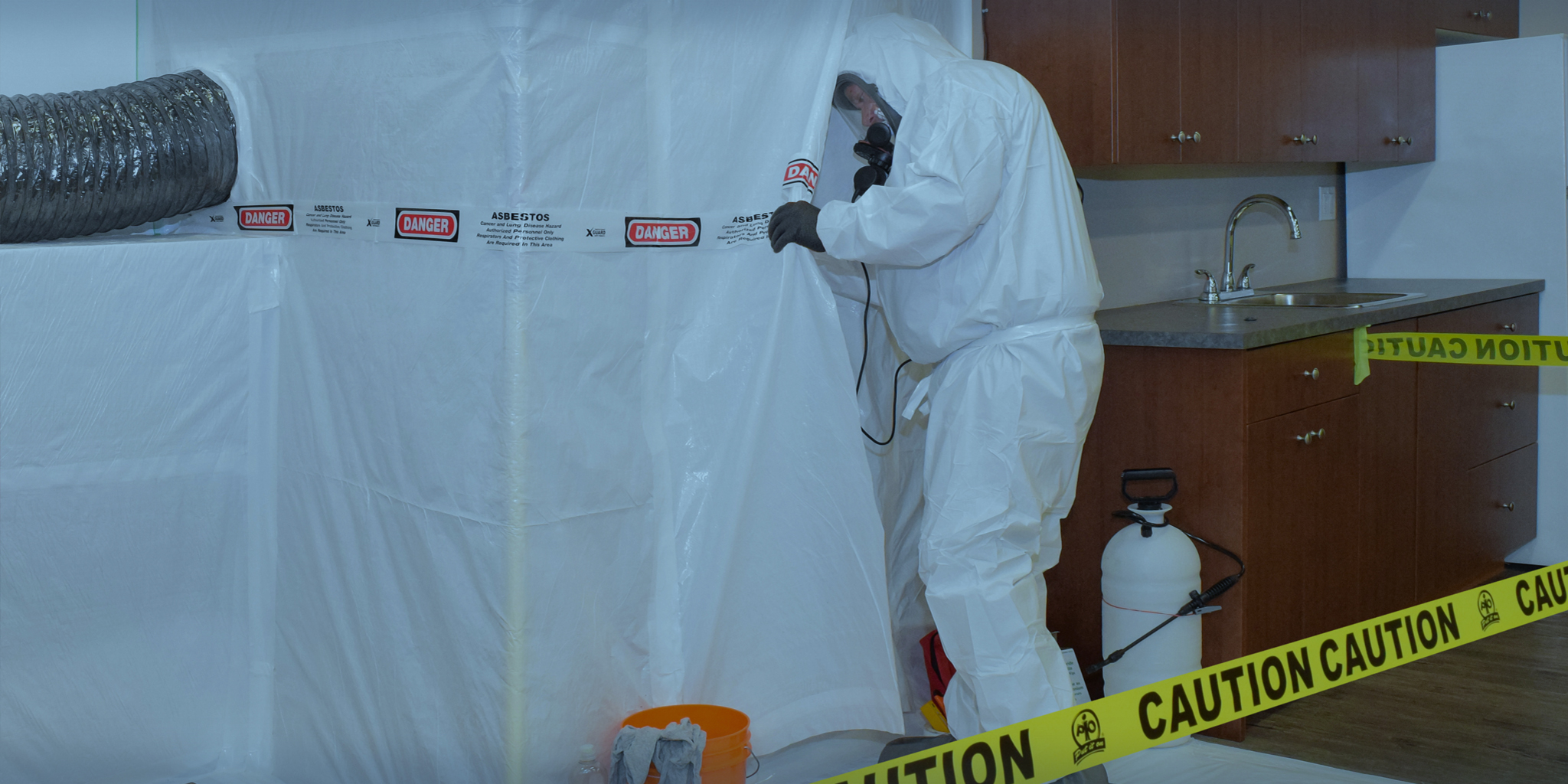 But how do you find a qualified abatement contractor that you can trust to address this problem safely?
The good news is that a few simple questions can help you confirm if you're dealing with a qualified, professional abatement contractor.
"Are you registered with WorkSafeBC?"
This question is so obvious that you might think it's unnecessary. After all, every business that hires employees is required to register with WorkSafeBC and pay regular dues. But go ahead and ask anyway. Professional asbestos abatement contractors are ready and willing to share their current WorkSafeBC clearance letter, which confirms that they are active and in good standing with WorkSafeBC. If a contractor is hesitant to share this document with you, you should be hesitant to use their services.
"Are you insured and bondable?"
Liability insurance is, again, an obvious need for every contractor. Still, don't make assumptions: pose the question and request documentation to back things up. After all, when you bring a tradesperson onto your property, you want assurance that you're protected in the event of an accident or mishap. Your professional asbestos abatement contractor will have a certificate of insurance easily available to give you peace of mind.
Bonding provides you with another layer of assurance. It proves that your contractor has been in business for more than two years and that they have the resources to complete your contract. Not every project requires a performance bond but just knowing that your contractor is able to provide one can give you greater peace of mind.
"Can you give me examples of some abatement projects you've completed in the past?"
Asbestos removal is a dangerous and difficult task. It should only be performed by trained and experienced asbestos abatement professionals. So, it's imperative that the contractor you hire can demonstrate that this isn't their first rodeo. Ask them about similar projects that they've completed in the past. More than that, ask them how they dealt with problems and surprises. The answers you receive will tell you a lot about the experience this contractor can bring to your project.
As professional asbestos abatement contractors, we at Remdal welcome these kinds of questions.
We want to help you make sure your project is done right! If your building needs asbestos abatement, contact us today.
We have qualified, experienced personnel who can remove your asbestos and your worries, giving you a safe worksite and peace of mind.