When you're choosing new colors for your interior painting project, the process can be confusing. We can help!
Some of us can see colour and space really well, and visualize how the new colours will look easily. But most people struggle to picture what it will look like when finished.
Here Are 5 Steps to Help Simplify The Process.
Step 1:
Working alongside our in-house colour advisor, Ross, we'll begin by meeting with you to clearly hear your needs and expectations. During this meeting, we'll ask you key questions like:
Why are you changing the colour?
What is the style of your desired look?
Do you have existing colors we should coordinate with?
Are other renovations occurring?
How often do you plan to repaint or update colors
Step 2: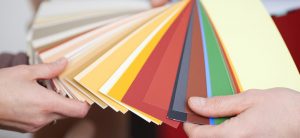 Next, we'll think through the considerations, combining your existing context like flooring, fixtures, or natural wood, with the anticipated renewal in new colours.
Out of our colour library, we'll put together an initial proposal of 2-3 color schemes for your review.
Step 3:
Using the latest software and resources, we'll take the approved proposals and create digital mock-ups. Ross uses a variety of programs but finds Photoshop still brings the best clarity and colour. We then provide some digital samples by email. As we all know, a picture is worth a thousand words!
Step 4: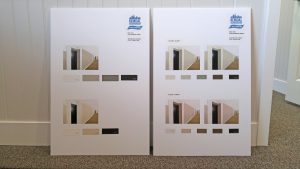 Where beneficial, we can create large colour boards to assist the strata in deciding on final choices. We've found the most successful votes happen when the strata council or colour team narrows the options down and presents two choices to the strata members. Then the final votes can be a majority vote! Let us simplify the voting process.
Step 5: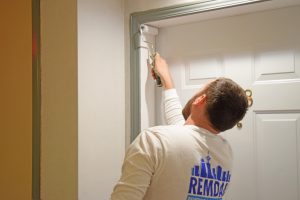 Sometimes the colours just need to be seen installed in a physical mock-up. Our professional painters can prepare a suitable area and paint the new colours to give a full representation of the new colour scheme.
This often provides a confirmation and a measure of confidence in the choices. It's also a chance to make any final tweaks to the colors, to ensure the finished appearance is great!
Colour choices simplified as you partner with Remdal. Contact us for more information at 604-882-5155